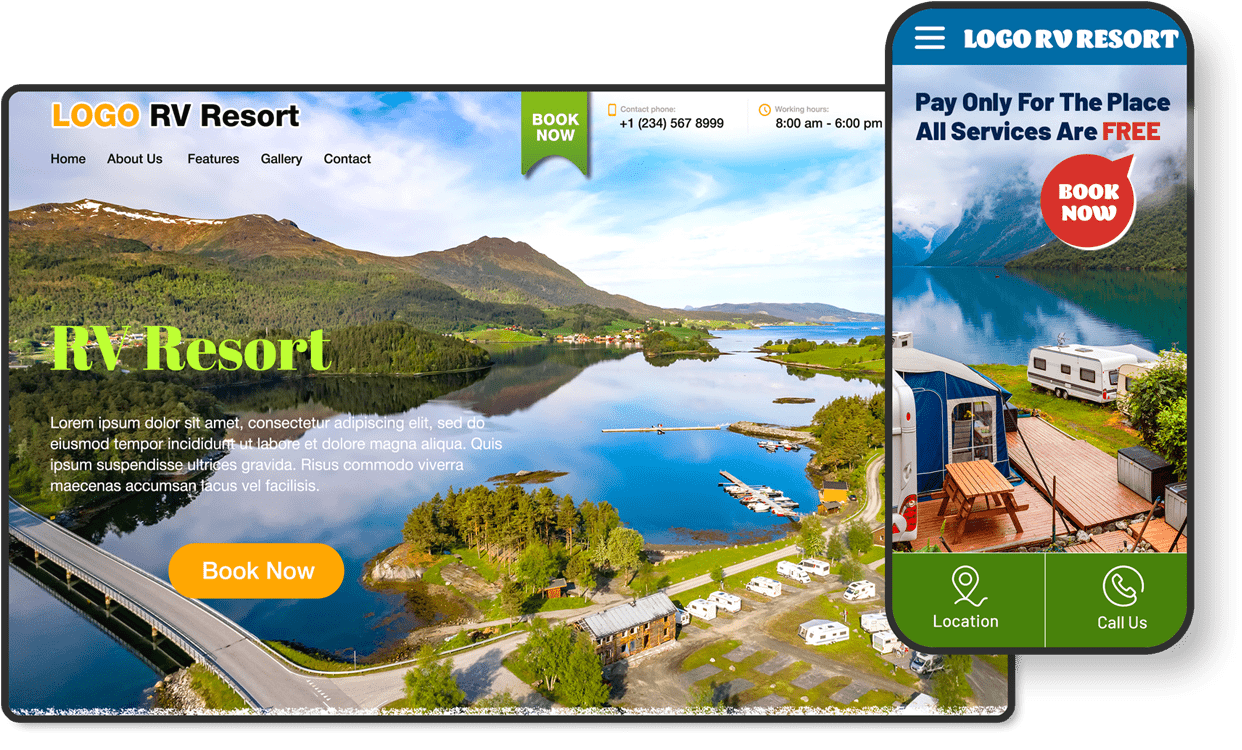 mobile & user friendly custom website

$89 Monthly Premium Hosting with Dedicated Proactive Support




30 day money back guarantee
- freshly designed for you -

rv campground modern designs
- You have questions, we have answers -

FAQ
DNS, Domain Name Server, is a file attached to the domain name that controls email routing, sub domains and connects to where the website is hosted - just to name the most common applications.
YES, we apply all the SEO techniques that tell search engines everything they need to know about your website.
YES! Our team worked tirelessly to bring stunning RV websites for a low price to Traveling Robert's audience. This is an exclusive offer that expires with the 15th new client.
All of the designs can be modified by our team to suit your needs and wants. Should you want something completely different, we can create a unique design based on your requirements.
Dedicated refers to the servers we use, which are not part of a shared system as common from cheap hosting providers. Our websites are faster because of this method. Proactive means we monitor your websites for all kinds of issues and make upgrades to improve performance. In short, we do not wait for things to break and if they do, we are here to quickly resolve it 7 days a week.
Probably. Let us take a look and give you an honest assessment with the best solutions.
We began delivering website solutions for small businesses in 2007 under another name. Recently we rebranded to include a broader range of solutions.
From the moment we receive all required content, the $299 special allows the fastest delivery of 3-5 business days. We ask you to give us 7 days.
Supporting small businesses is a long term relationship. Both sides must get along and work together. Should we arrive at irreconcilable differences, we will be happy to refund your investment.